Over the last year, dozens of firms, including Apple, Google, and Amazon, started transitioning to remote work to prevent the spread of COVID-19. Telecommuting has completely upended our daily routines. Many remote workers are reduced to hours in front of a computer screen, struggling to strike a healthy balance between work and home life.
According to a 2021 study, decreased physical and mental health among WFH employees are often linked to a lack of communication, distractions while working, new challenges at home, as well as home-office setup. Although the immediate physical health benefits of avoiding workspaces are clear during the COVID-19 pandemic, it's important to consider the long-term mental health risks that come with working from home.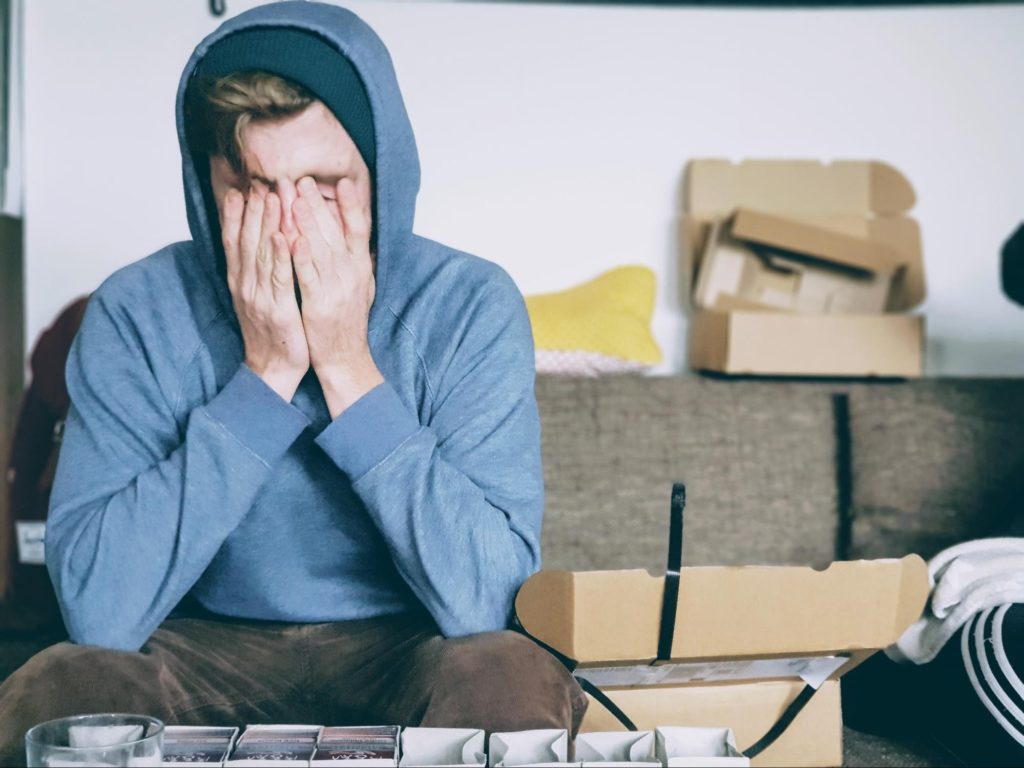 Loneliness and Social Isolation
Research has demonstrated that our daily interactions reinforce our sense of well-being and belonging, with social support playing an important role in our mental health. With more companies transitioning to remote work, the lack of physical social interaction can leave employees feeling lonely, isolated, and stressed. One study found that, among remote workers, 19 percent reported feelings of loneliness.
Especially if you're energized by social interaction, it's essential to maintain relationships with coworkers and managers. Communicating with your organization isn't only critical to employee productivity—it's important for your mental and physical health. Fortunately, technology can help boost our communication with the help of Zoom calls, social media, Skype, and other new technological innovations.
Burnout
According to a 2019 survey, 82 percent of U.S. remote workers in the tech space experienced burnout, with 52 percent reporting that they worked a longer workday when working from home. In particular, employees who are new to remote work might feel compelled to work longer hours and prove that they can work a full workday from home.
Moreover, during the coronavirus pandemic, the lines between home and work life have blurred, even for employees who are used to telecommuting. If left untreated, burnout and chronic stress can take a major toll on your mental and physical health, with consequences including heart disease, low mood, and other mental and physical health problems, according to the National Institute of Mental Health (NIMH).
To support the mental health of yourself and your family members during the pandemic, take steps to promote well-being within your home office. Even if you're working with limited space, create a comfortable, private place to work from home. Whenever possible, incorporate breaks and social interaction into your work routine.
In addition, turning off email notifications, setting ground rules, and keeping your laptop in another room can help stick to your work schedule. Relaxation techniques, mindfulness meditation, self-care, and therapy can all help you relax, unwind, and turn your focus away from WFH.
The Rise of Remote Work
Remote work has become increasingly popular in recent years, and the COVID-19 pandemic has revealed the new challenges and opportunities of remote work options for many companies. Although WFH can exacerbate mental health problems, many populations, including neurodivergent individuals, can benefit from remote work.
For example, individuals with mental health conditions like obsessive-compulsive disorder (OCD), anxiety disorders, and schizophrenia may benefit from remote work, as it eliminates distractions and the pressure to appear neurotypical in front of coworkers. In turn, work-from-home opportunities lead to increased productivity and performance. WFH also helps eliminate commutes, providing valuable money and time savings for employees in rural areas and major cities.
Ultimately, the pandemic highlights the ability of organizations to quickly adapt to the mental and physical needs of their employees. With that said, in this period of uncertainty, workplace mental health must be a priority for employees, recruiters, and managers.
Reach out for mental health care if you need it.
With the "new" normals of the post-pandemic economy—working from home, online schooling, and social distancing—it's more important than ever to take time for yourself. Especially for individuals with mental disorders, everyday living during the COVID-19 pandemic can feel stressful and overwhelming, according to the United States Centers for Disease Control (CDC).
If you're having a hard time maintaining a healthy work-life balance, experiencing loneliness, or facing other mental health issues, don't hesitate to reach out for professional mental health care. If you're experiencing a mental health crisis, call the National Suicide Prevention Lifeline at 1-800-273-8255 or the National Alliance on Mental Illness (NAMI) Helpline at 1-800-950-NAMI (6264).
To find a therapist, reach out to a mental health professional through Beyond Therapy. We'll connect you to a licensed therapist you feel comfortable with, regardless of your personal preferences and requirements. One of our experienced, compassionate therapists will help you navigate your mental health problems, make sense of your WFH experiences, and establish an action plan to start feeling better.